Rinnai creates innovative solutions that enhance the way people live. And with the introduction of the Rinnai Control-R™ Wireless Module and mobile app for Rinnai Tankless Water Heaters, we're taking control and flexibility to a new level. With Wi-Fi connectivity, new and existing Rinnai Residential and Commercial Tankless Water Heaters (2006 and newer) can be remotely monitored and controlled via smart devices.
Key Benefits:
Control and Convenience: Control your Rinnai Tankless Water Heater from a smart phone or tablet.

Adjust temperature
Register product via QR code or serial number
Activate recirculation (if you have a recirculation system)

Remote Diagnostics and Monitoring Alerts: Remote diagnostic tools provide detailed system information.

Select a monitoring dealer
Receive automatic maintenance alerts
Enable monitoring dealer to manage system performance and provide faster service

Faster Hot Water: With the addition of Wireless Demand Recirc accessories, hot water can be obtained at the push of a button.
The new Control-R™ Wi-Fi Module attaches easily to the Rinnai Tankless Water Heater by a two-wire interface quickly connecting through your Wi-Fi network for monitoring. Once connected and the free Rinnai app is downloaded, the Rinnai Tankless Water Heater can be controlled from your smart phone or tablet.
If your system has recirculation capability, you can activate recirculation though the use of the Control-R™ Module. The module can be wirelessly paired with motion sensors or push buttons. The enhanced Control-R™ mobile app with Amazon Alexa integration features more than 20 voice commands allowing on-demand voice activation of the recirculation system. 
This groundbreaking innovation allows users to just say "Alexa, ask Rinnai to start circulation" or "Alexa, tell Rinnai I want to take a shower," and the Rinnai Tankless Water Heater will spring into action and begin circulating hot water. Additionally, the enhanced Control-R™ mobile app has been updated to include built-in timers and schedules allowing for multiple on/off periods throughout the day, with the schedule stored locally on the Control-R module. The app also allows users to remotely put the system into vacation mode when they are away, and even stop a scheduled recirculation event from starting. Update your mobile app today by going to your app store.
Recirculation Components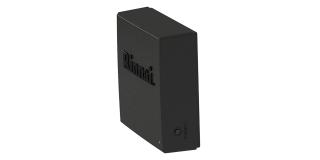 Control-R™ Wi-Fi Module
Attaches easily to the Rinnai Tankless Water Heater by a two-wire interface quickly connecting through the local Wi-Fi network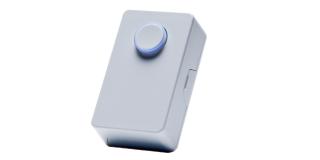 Wireless Push Button
Mounted near the point of use, like a kitchen faucet or bathroom sink, and operates the recirculation system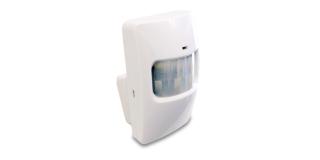 Wireless Motion Sensor
Mounted near the point of use and operates the recirculation system with the detection of motion and designed to detect full-body movement up to 30 feet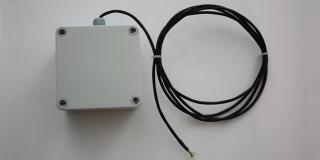 Wireless Temperature Sensor
The sensor turns off the recirculation and is available for purchase if required by local building codes
Read Me Documents:
Installation Manuals:
Spec Sheets:
Marketing Materials: