Best for Quick Replacements
Demand Duo® is great for emergency replacement and high-capacity needs because it has the storage capacity of a tank paired with the energy efficiency and longer life of a tankless.
Demand Duo® Benefits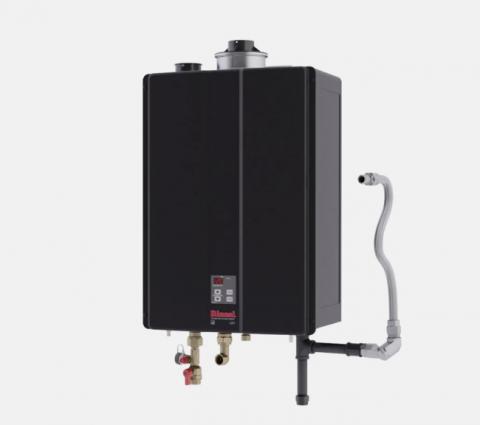 Flexible Installation
Features a preassembled gas connection with an installed drip leg and swivel flex line allowing for quick and hassle-free installation.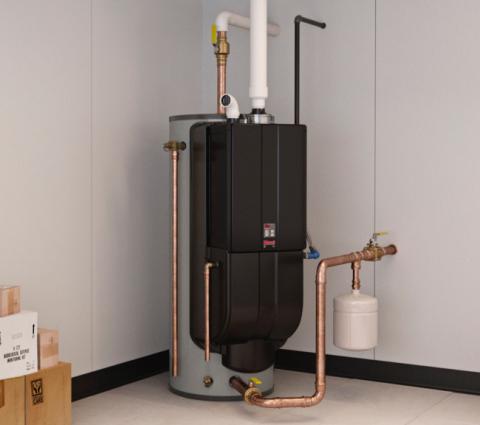 DuoSmart Delivers
Demand Duo® uses DuoSmart Tank Technology™ to deliver more value than standard tanks, including a lower cost of ownership, energy-saving performance, and abundant hot water when you need it.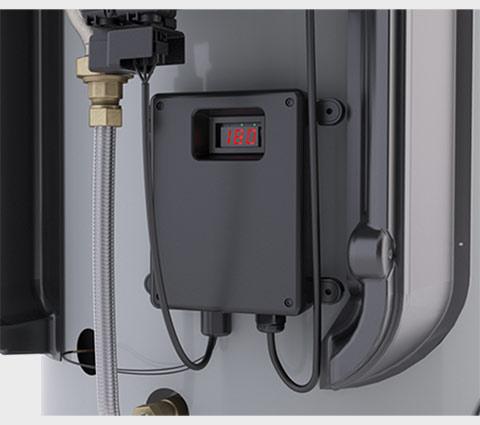 Optimized Controller
The new digital controller can manage building circulation, eliminating the need for a separate aquastat.
How it Works
Greater Capacity and Lifespan
The Rinnai Demand Duo® pairs a durable 119-gallon tank with a Rinnai CU199 tankless unit.
A direct replacement with connections similar to most high-efficiency tanks.
Simple to install and keeps pace with an establishment's hot water needs.